I managed to get my hands on a copy of milestone 3 copy of the next version of Server. There isn't much to gloat about now right, so for the sake of condensing this post I will only talk about the new features/services I have discovered in this early (pre-beta) build. Many things will be added/changed I am sure! Until then... enjoy!
First off it is important to point out there isn't much noticeable difference in the kernel as this stage of development. The build is 6.2.7959 but it is still based primarily off Server 2008 R2. Other then the additions i am about to point out, the rest of the OS was no different than the current Windows Server operating system in production today.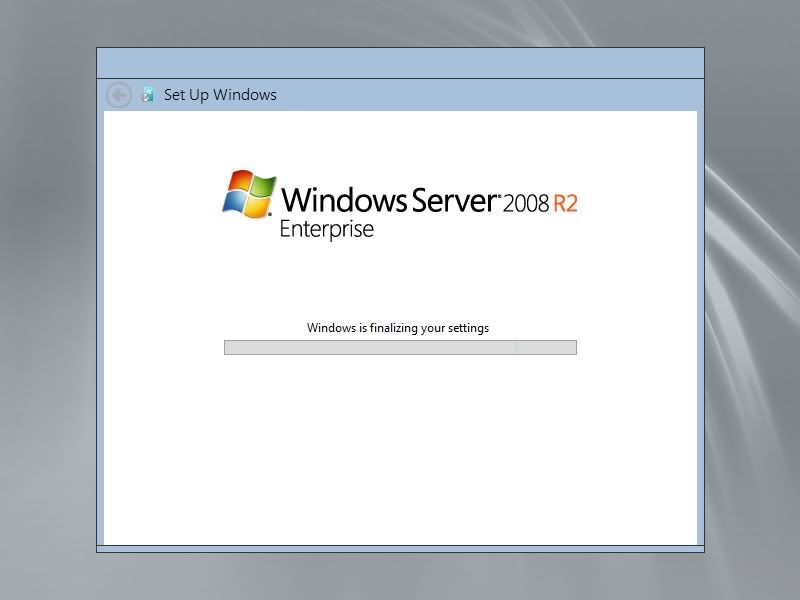 The only difference I noticed when installing was this "Windows 7 style" installation screen when it was finalizing my settings. It think it was just be due to the fact that the core of this build is still based on 7 and hence why i'd see a screen like this. It was still refreshing to see a change of scenery for once. I think it would be cool if they kept this feature it makes the workstation appeal of using server even a tad bit more better.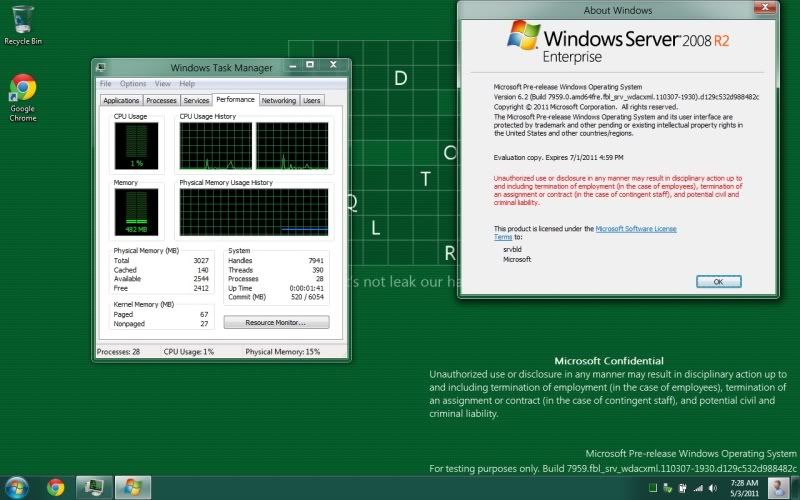 The initial footprint I found on my 3GB laptop was 28 processes, 482MB of RAM (with Desktop Experience and Aero enabled), and roughly 43 second boot on a 5400 RPM HDD. Your results will vary but I honestly don't think they would be much different at this stage from R2, seeing as this is pretty much R2 at this point.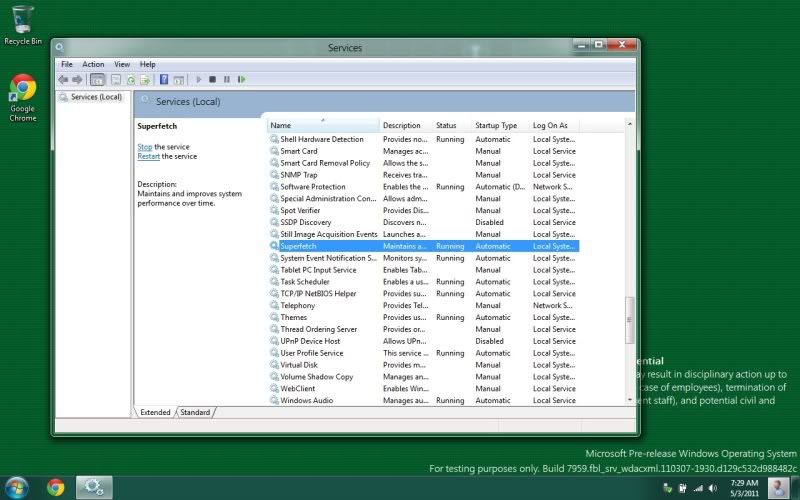 One of the first things I did when I installed this build was examine the services installed. I discovered that they added Superfetch to a list of services in this build which is nice that we will be able to run this feature natively in the next version of Windows server! Below are a list of NEW services I found in Build 6.2.7959.
Device Association Service
Device Setup Manager
KDC Proxy Server
Spot Verifier
Superfetch
Still Image Acquisition Events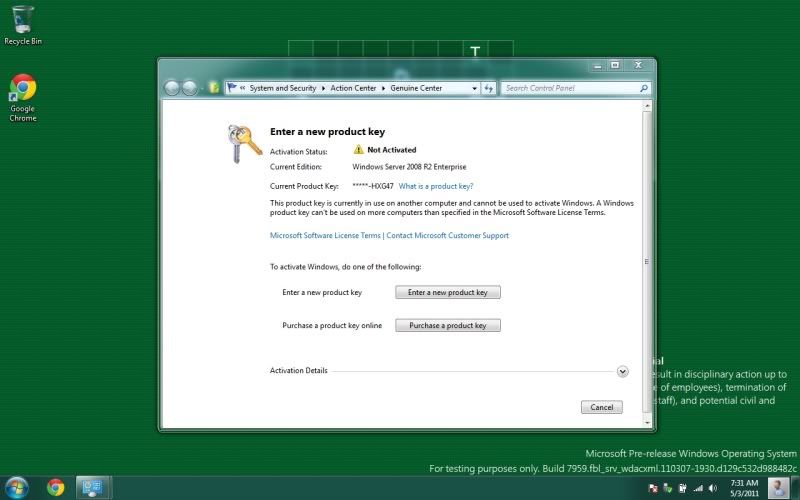 I assume this to be Microsoft's newest form of activation technology which they have embedded in the Action Center called "Genuine Center".
The compatibility options for an executable file are shown. It's not much different at this stage but I figured I would show you anyways.
Windows "8"'s new feature called "Your Look". It is apart of a new system tray panel icon called "User Tile". The "user tile" is shown pictured above in a little box with a picture of a pink flower. That is the "user tile". It doesn't provide much functionality outside of changing your user settings. On the positive side I found it to be a shortcut to access User Accounts and turn off UAC in fewer clicks haha.
Overall my impression of the OS at this point was a modest shrug of the shoulders. The new features I found thus far do me absolutely no use. If this build of Windows Server was finalized today it would NOT convince me to re-haul my current Windows Server 2008 Enterprise 32-bit machine. It is not to say that this build of Windows is not deserving of anybody's hard drive space, rather I find that it is not much different from Windows Server 2008 R2 at this stage (which is what I expected). I am still in love with my Server 2008 machine and it is going to take more than a new measly features or improved boot time to convince me to switch otherwise. But am I still pumped at the upcoming beta release of this OS? Oh hell yeah!